Jonesville Canyon
in-and-back
SHORT HIKE
---
3.8 miles 600' elevation gain
best season:
mid May-Oct

---
0:55 drive
dogs welcome
---
partially burned in the Dixie Fire 2021,
A short hike into the canyon near the headwaters of Butte Creek.
This is the lowest elevation of the High Country hikes, and many a hiker reacquaints with the mountains here, as the heat builds in the Valley far below.
In 2021 the trail became accessible (road snow-free, trail snow-free except for a few small patches) the same day the Humbug Weather Station snow water content went to zero.
---
This hike is in Lassen National Forest; owned by the public, managed by Lassen National Forest. Backpacking welcomed; campfires welcomed except late Summer & early Fall.
(campsites burned Aug 2021)
---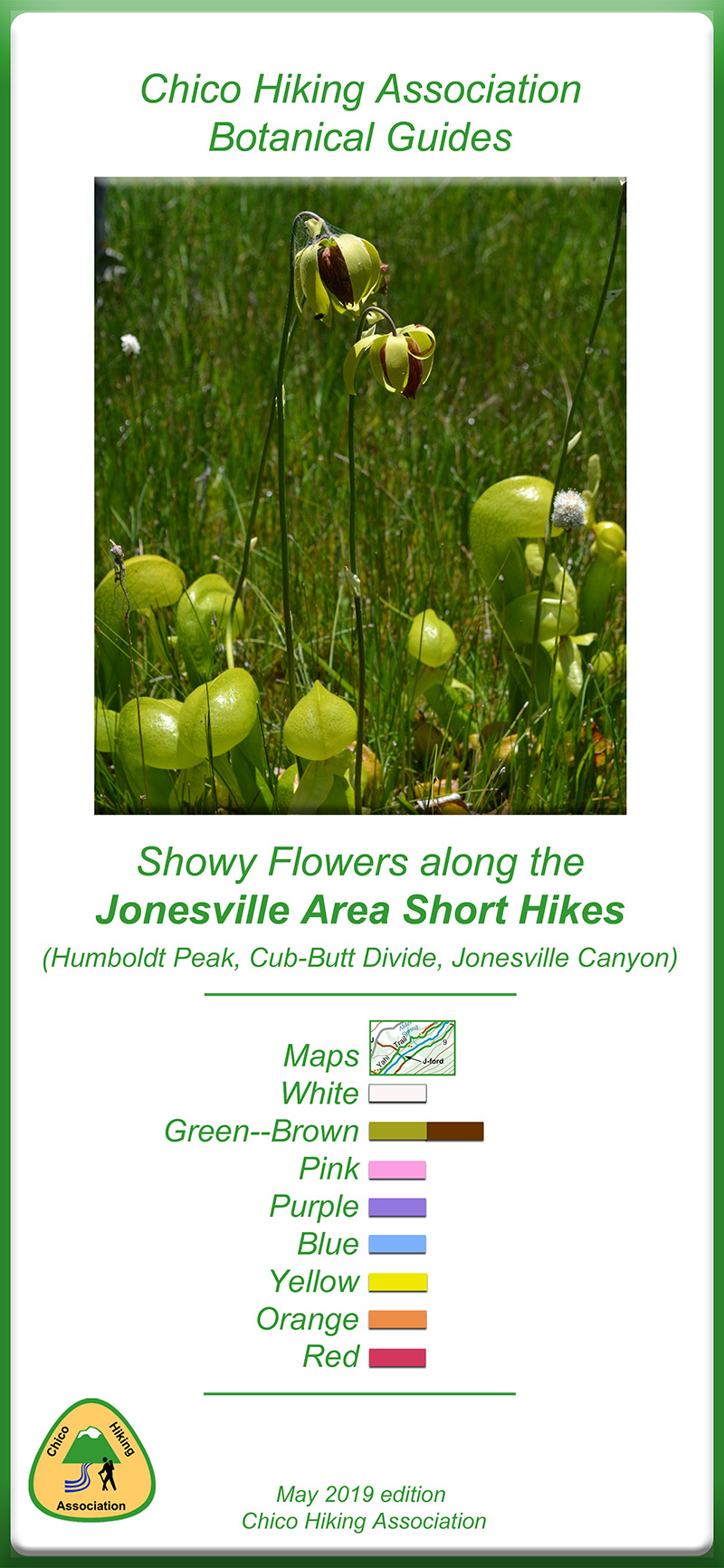 Flower Guide (66MB)

---
---
---
Maps (May 2017 edition)

Avenza version



Adobe PDF version

Gaia GPS-compatible MBtiles

KML track of hike