Mount Linn
cross-country loop
EASY BACKPACK
---
5.6 miles 1,800' elevation gain
best season:
mid June-Oct

---
2:10 drive
dogs welcome
---
Mount Linn is the highest peak in California's Coastal Ranges.
An exceptional loop, through varied terrain of rocky ridges, meadows, clear creeklets, and small lakes.
There are 17 campsites along the loop offering a variety of options
Dangerous if snow on the trail. In 2017 the snow had just melted 16 days after the Humbug DWR weather station went to zero snow
This hike is in Yolla Bolly Wilderness; owned by the public, managed by Mendocino National Forest. Backpacking welcomed; campfires welcomed.
---
As of 2021 Verizon has cell coverage on many parts of this hike
---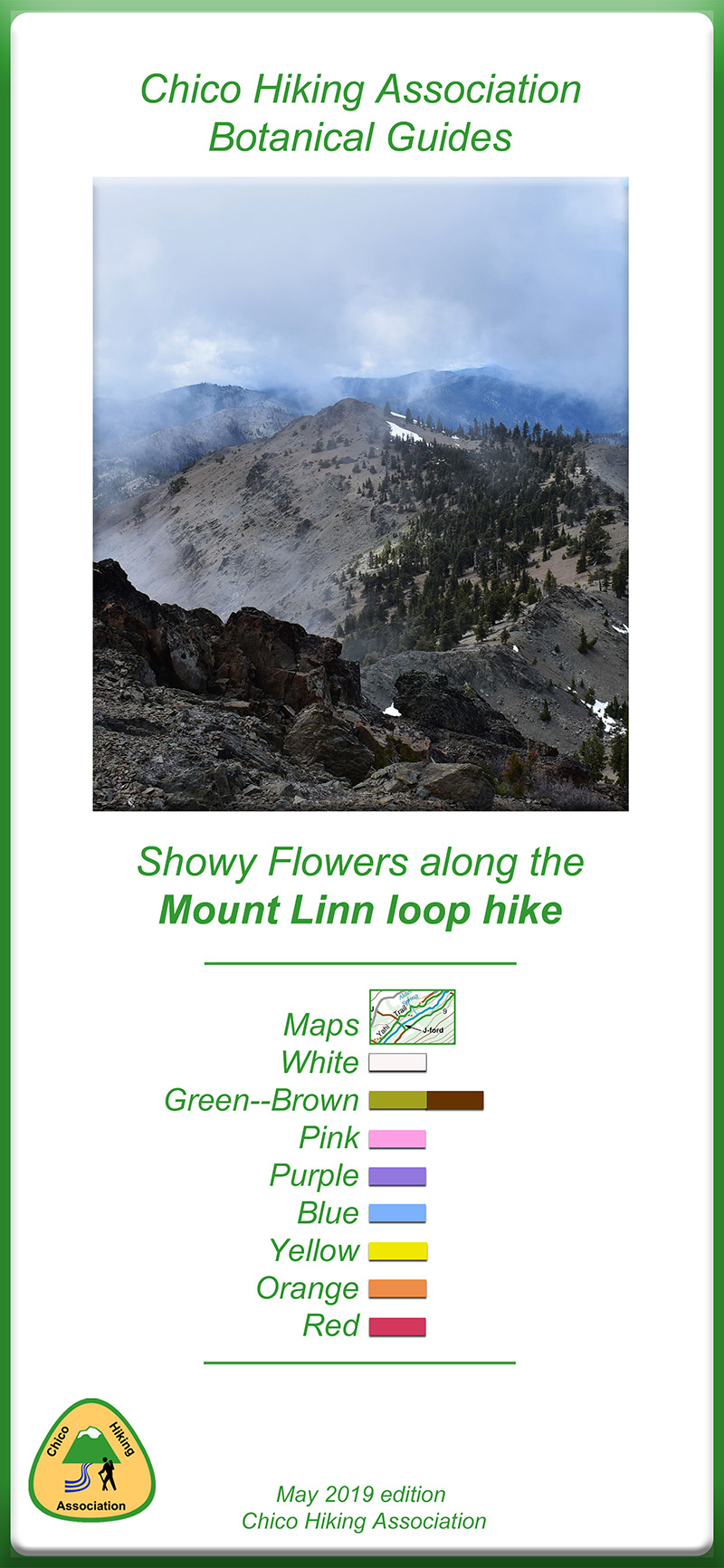 ---
There is a grove of Foxtail Pines along the ridge route Mile 3.7 to Mile 4.3 They are a relatively uncommon species, and this is the southernmost population in the Coastal Ranges. About 5% of the grove burned in the August Complex 2020.


Foxtail Pines are endemic (limited) to California.
---
---
AllTrails
(caution: the AllTrails route in southeast corner follows an old road/trail that was obliterated in 2021 by fire repair bulldozer) (our maps have the new route)
---
Maps (June 2021 version)

Avenza version



Adobe PDF version

Gaia GPS-compatible MBtiles

KML track of hike