Rocky Creek
in-and-back
CHALLENGING DAY HIKE
or
EASY OVERNIGHT BACKPACK
---
11.9 miles 1,900' elevation gain
best season:
Nov-Apr
but not if snow below:
1,500'

---
1:35 drive
---
This hike traverses over a ridge with big view and descends to hidden Baton Flat on Cache Creek. There are campsites at Baton Flat. To continue, one must ford Cache Creek. The flow is controlled by a dam six miles upstream at the outlet of Clear Lake.
Counterintuitively, the water is more likely to be low in the rainy season; the flow is high in summer as they release water for irrigation in Yolo County. The minimum release is about 10 cfs and that roughly corresponds to the ford in this photo: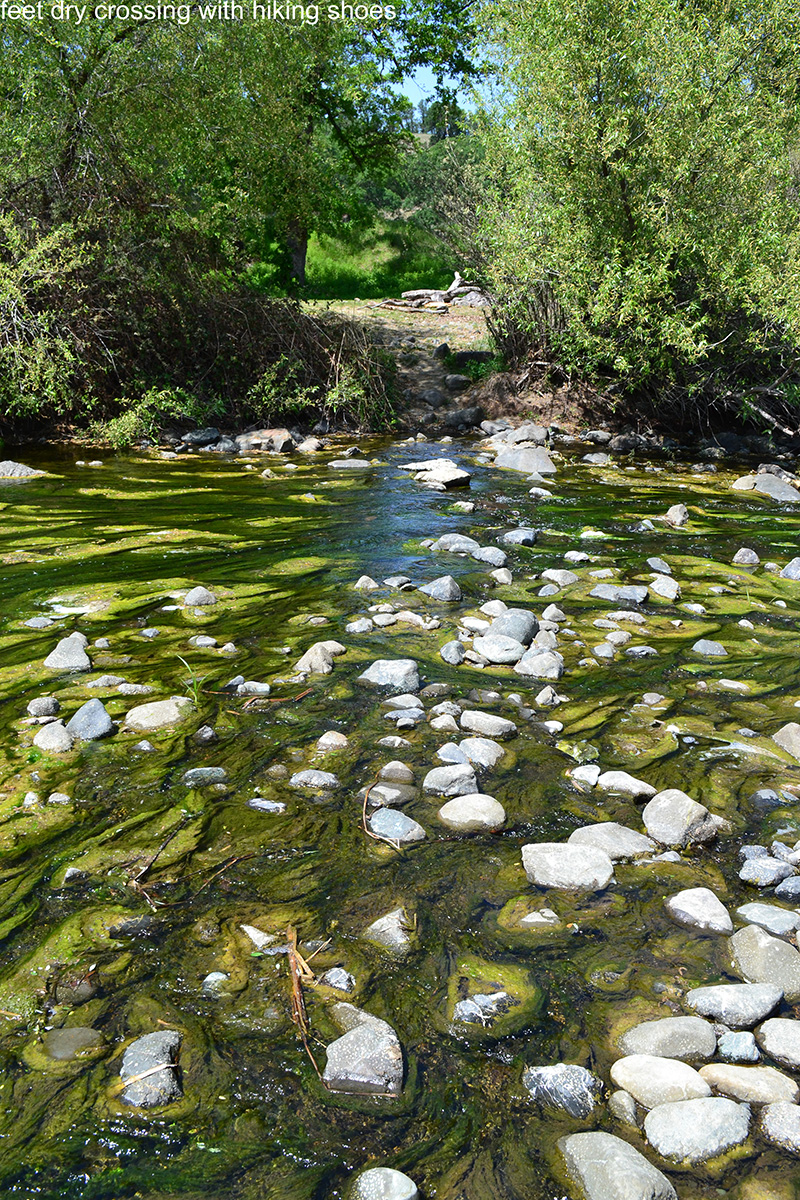 You can access current dam releases here
The trail continues past the ford deeper into the Cache Creek Wilderness. Eventually you drop down to Rocky Creek, and can find some lonesome campsites and enjoy your campfire under a starry sky and listen to the sounds of the night creatures (coyotes, owls, nighhawks)
Flowers peak in late April-early May.
The grass becomes prickly mid May
---
we bring water shoes and a wading staff or trekking poles
---
This hike is in Cache Creek Natural Area; owned by the public, managed by Ukiah Field Office of Bureau of Land Management. Backpacking welcomed.
Calif. Campfire Permit required for backpacking stoves and campfires. Ukiah Bureau of Land Management campfire restrictions here.
Baton Flat Campsite
Ruddy Cliff Campsite
Rocky Creek Campsite
---
---
---
Maps (Mar 2022 version)

Avenza version



Adobe PDF version

KML track of hike