Bigleaf Pool
in-and-back
SHORT HIKE
---
2.4 miles 250' elevation gain
best season:
Mar-Nov
but not if snow below:
4,000'
---
0:50 drive
dogs welcome
---
A hike along beautiful Deer Creek. This hike ends at a pool along the creek perfect for a leisurely lunch.
In late spring this hike has many wildflowers, but is cool and green and shady.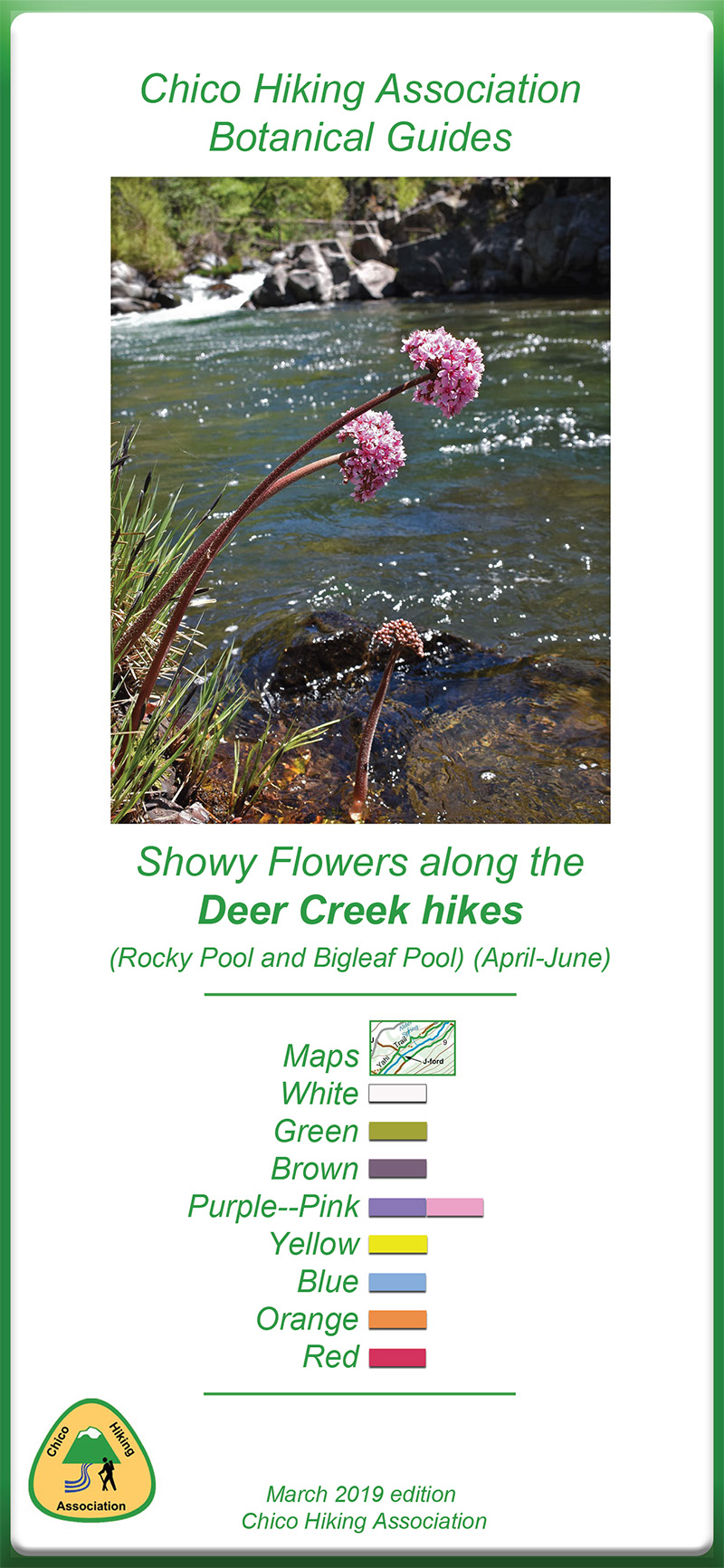 ------------
The more adventurous can continue along a substandard trail to small Lower Deer Creek Falls.
This hike is in Lassen National Forest; owned by the public, managed by Lassen National Forest. Backpacking welcomed; campfires welcomed except late Summer & early Fall.
Calf Creek campsite
Solitude campsite
Bigleaf campsite
---
---
---
Maps (revised 2022)

Avenza version



Adobe PDF version

KML track of hike